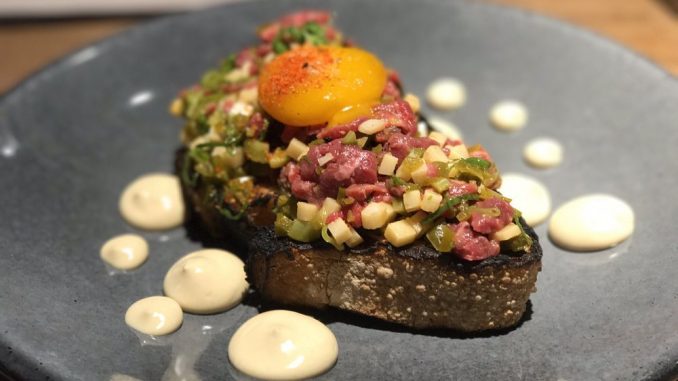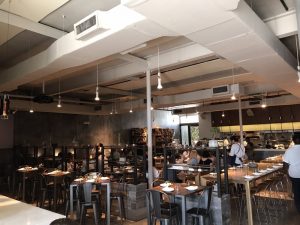 Miami is kind of a cultural hub for food, so I don't need to preface this article in any way. Just acknowledging all my food critique fans, is all. I'll dive right in.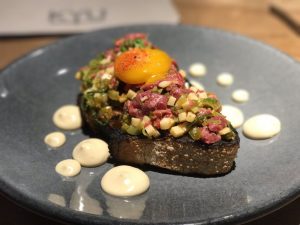 Asian fusion is a term I hear a lot, but I don't think a lot of people understand what it means. KYU combines elements of traditional Asian cuisine with other styles, like American for example. Instead of just purely being an Asian restaurant, they pick out the best parts from each one and combine them. KYU is not only one of my favorite restaurants in Miami, but one of my favorite restaurants overall. If you want to eat here, plan on being nearby Wynwood in Miami. You can take your food to go, if you don't mind a short walk to the beach.
There are plenty of beaches, and you can watch all the boats launching from the docks. The menu has a fantastic of delectable things to order, ranging from stone pot rice to pork belly bun. I'm a sucker for anything with crab in it, so I always order the soft shell crab bun first. You won't have to worry about ordering multiple dishes, because all items on the menu are very affordable. I appreciate that the owner is running a business but still keeps the customers' thoughts in mind when trying to provide us with quality food. Working-class people can't just throw away money on something that's only in their body for less than 24 hours.
Everyone knows that one restaurant where the staff all think they're gods, and they won't even look the customers in the eye because they're unworthy or something. Speaking off the staff, KYU's wait staff is very professional but friendly. They'll provide you suggestions, which I only needed the first time because I wanted to order everything on the menu. I agree with all of the great reviews online, and I'll probably leave one after the next time I eat at this restaurant.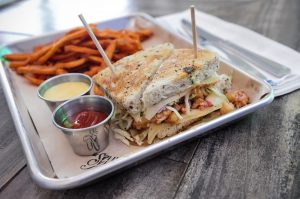 Next comes The Spillover. Here's a place that specializes in seafood, and good food in general. There are plenty of things on the menu for all ages to enjoy, and you won't have to worry about bringing the whole family here. The Spillover is found just between Sunrise Harbor and Northeast Coconut Grove in Miami. All of the dishes are filling, and children can even split one if you don't want to spend too much. You'll never spend too much, however, because the menu is all reasonably priced for anyone to eat here. You wouldn't know that upon first walking in, because this place is classy.
There are plenty of windows, so the interior is filled with natural light. The light helps you see all of the nice decor, and proves that the tables are all spotless as well. Kids always manage to find something that's dirty no matter where you go, but this place was spick and span from the moment I walked in. My food always tastes fresh, and I'm dying to know where the chefs get all of their ingredients from. They're probably super expensive, since organic produce is always overpriced. If you're a risk taker like me, you'll be glad to hear that the menu isn't filled with boring things like cheeseburgers and fish and chips.
The first time I ate at this restaurant, I tried the BBQ gator ribs and the guava bread pudding for dessert afterwards (I was alone). Absolutely amazing. In fact, I specifically told the waiter to give my compliments to the chef. Last time I ate at The Spillover, I saw this elderly couple in front of me order lobster BLT tacos. Name one other place in Miami that serves those. You can't, can you? My mouth waters just saying things on their menu. I'm dying to go back, so maybe I'll have to plan a few business lunches just to scratch that foodie itch. For anyone who's still unsure, look online at all of the great reviews this place has and tell me I'm wrong. P.S. That lobster reuben is a wonder to my taste buds.
Beaker & Gray is more adult-themed, since it's a cocktail bar. Make sure to leave those kids at home for this one. I know I keep toting how good all these restaurants' menus are, but this restaurant's drink menu is just as good as the food menu. This restaurant has some really unique food too, but I'm sure there's something for all you picky eaters out there. Beaker & Grey is a local favorite to anyone residing in Wynwood in Miami. They probably serve chicken strips or something if you ask the waiter really nicely.
For the cuisine daredevils out there such as myself, Beaker & Gray serves things like cheeseburger croquettes and pumpkin gnocchi. Pumpkin gnocchi sounds like it would only be good if you're into fall spices and things like that, but you would be surprised. You can order as much as you want, because a recurring theme among each of these restaurants is price price price. I'd never encourage you to go to a restaurant that overcharges you for food that isn't on par with my favorites. I saved the best restaurant for last this time, because if you managed to make it this far down my list then you deserve a special treat.
Sanitation is a key aspect of managing and running a successful business, as it can also be important in running one into the ground, a.k.a. health safety violations. One night I was feeling pretty bold so I asked the owner if I could look inside their kitchen and he agreed, as long as I didn't bother any of the chefs. It was really a joy to watch them masterfully work simple, fresh ingredients into art. It's not like Miami restaurants would hire amateurs. But the one thing that caught my eye was how clean the kitchen was. I inspected that thing from wall to wall and it was so shiny it looked like a kitchen from the future!
The kitchen's exhaust hood even managed to be super clean and dirt-free, which I didn't previously think possible. After touring a few kitchens and having one of my chef friends explain to me what everything is, I know for a fact now that Beaker & Gray does not mess around when it comes to hiring the best Miami hood cleaning company. I left a very good review on google after my last dining experience, and I encourage others to do so as well if you had a good time.